NEW DATES For "Ride Him Cowgirl" Workout Tour
---
Hey My Loves! I'm extremely excited to confirm that I've set the dates for the next cities I will be traveling to for my "Ride Him Cowgirl" Workout Tour! If you've been waiting for me to come to a city near you, now is your chance to meet me, workout and become a certified rider!
There are a few benefits in coming to my workshop:
Become a certified Rider
Get a bag of goodies
Receive a special discount code to use on adameve.com for 50% off+Free shipping on almost any one item
Receive a link to Stream my Poppin "Riding" Playlist for your enjoyment
Receive a copy of my first "Sexercise" DVD FREE (Summer release)
Gain confidence in your riding abilities
Become more Flexible and stronger in your lower body
This workshop is a workout that consists of yoga stretches, hip movements and deep breathing.  TRUST ME, you will sweat, and you will see a difference in how you perform.  This class is for women only, so don't be worried about men being present.  It's just us girls working out so grab a bottle of water, bring a yoga mat and towel and let's get it in!
HERE ARE MY NEXT CITY STOPS and links to get your tickets:
Detroit: Saturday, July 16th www.ridehimdetroit.eventbrite.com
Toronto: Sunday, July 17th www.ridehimtoronto.eventbrite.com
San Diego: Friday, August 19th www.ridehimsandiego.eventbrite.com
Los Angeles: Saturday, August 20th www.ridehimLA.eventbrite.com
San Francisco: Friday, August 26th http://www.ridehimbay.eventbrite.com
London: Saturday, September 17th www.ridehimlondon.eventbrite.com
See you soon!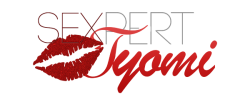 Comments
comments
---